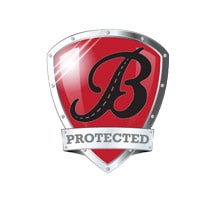 Scroll down to see our excellent selection of used, certified Ford and Mazda models on the lot, plus every other make and model under the sun! We're Grand Rapids leading used car lot.
Each used vehicle on our lot is covered by the Borgman pre-owned warranty. We offer the best warranty in West Michigan - your purchase is covered, guaranteed!
Learn more about our B Protected Warranty.