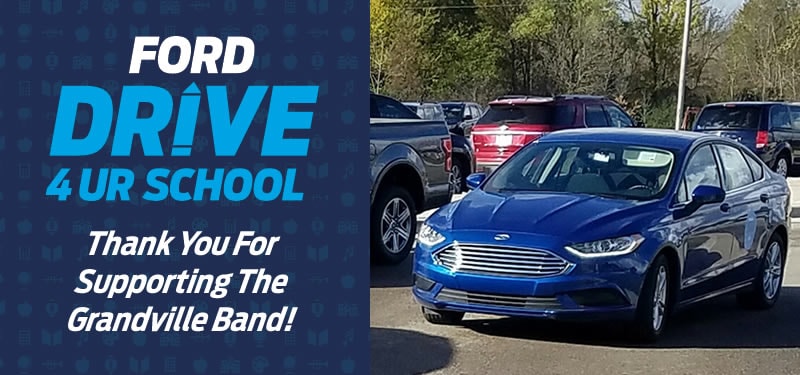 Thank you to everyone who stopped by the Grandville High School to test drive a New Ford!
During the Ford Drive 4 UR School Event on Saturday, October 20th, lots of people in the community came over and took a New Ford out for a spin. For every person who did, Ford pledged $20 to the band program, and an extra $10 if they went out again in the New Ford Fusion. Your support really made a huge difference!
To date, Ford "Drive 4 UR" events have helped schools and community organizations all across the country raise over $35 million dollars for their associated causes. For more information, visit
FordDrive4URcom
.
Thank you again to everyone who came out and made the Drive 4 UR event a huge success. The weather cooperated with us for most of the day, and met so many nice people. We loved seeing some familiar faces stop by too! Together, we really made a difference to further music education in the Grandville community.
We hope to see you all again next year, and
Go Dawgs!