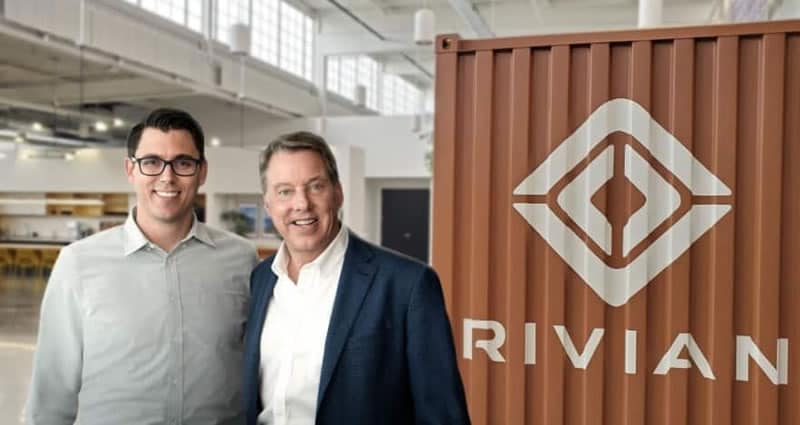 Borgman Ford in Grand Rapids applauds Ford for their continued efforts in electric vehicle research. Over the last 5 years or so, electric vehicles have been gaining some traction as barriers like cost and charging time start to come down. At the same time their biggest hurdle, range, has been nearing or even exceeding that of similarly-sized gasoline-powered vehicles.
Ford has been looking for opportunities to expand its electric vehicle portfolio for some time, with popular vehicles such as the Ford F-150 getting EV options in the near future. To supplement their efforts, Ford has also recently invested $500 million in the electric vehicle company Rivian. Through this strategic partnership, Ford and Rivian will team-up to create an all-new electric Ford Vehicle using Rivian's proven skateboard platform, and we're excited to see what they do.
A recent article from the Official Ford Media Center tells more about Rivian and provides some insight as to what both can achieve and learn from each other. Here are some highlights:
Rivian Announces $500 Million Investment From Ford; Partnership To Deliver All-New Ford Battery Electric Vehicle
Rivian today announced an equity investment of $500 million from Ford Motor Company. In addition to the investment, the companies have agreed to work together to develop an all-new, next-generation battery electric vehicle for Ford's growing EV portfolio using Rivian's skateboard platform.
"This strategic partnership marks another key milestone in our drive to accelerate the transition to sustainable mobility," said RJ Scaringe, Rivian founder and CEO. "Ford has a long-standing commitment to sustainability, with Bill Ford being one of the industry's earliest advocates, and we are excited to use our technology to get more electric vehicles on the road."
"We are excited to invest in and partner with Rivian," said Bill Ford, Ford's executive chairman.
"I have gotten to know and respect RJ, and we share a common goal to create a sustainable future for our industry through innovation."
Rivian already has developed two clean-sheet vehicles with adventurers at the core of every design and engineering decision. The company's launch products – the five-passenger R1T pickup and seven-passenger R1S SUV – will deliver up to 400-plus miles of range and provide an unmatched combination of performance, off-road capability and utility, starting in late 2020.
You can read the full article by visiting
Media.Ford.com
.
Shop Electric or Hybrid Ford Vehicles at Borgman Ford in Grand Rapids, MI
New and exciting electric vehicles are on their way to West Michigan over the next few years, and whether you're drawn to their near-instantaneous torque or doing your part to preserve West Michigan, Ford is working hard to deliver on both fronts.
With a number of electric options coming to existing Ford vehicles and a completely new one on the way, stay tuned here for any updates from Ford regarding their electric and hybrid lineup. If you're looking for a New Ford Electric or Hybrid Vehicle today, check out
Borgman's selection
or stop by our showroom to take one for a spin. Our friendly and courteous sales staff will make sure all of your questions are answered, but will never pressure you into a sale. Read more about our history and dedication to the customer on our
Redcoat Traditions
page, and come see why we're the Best in the West!