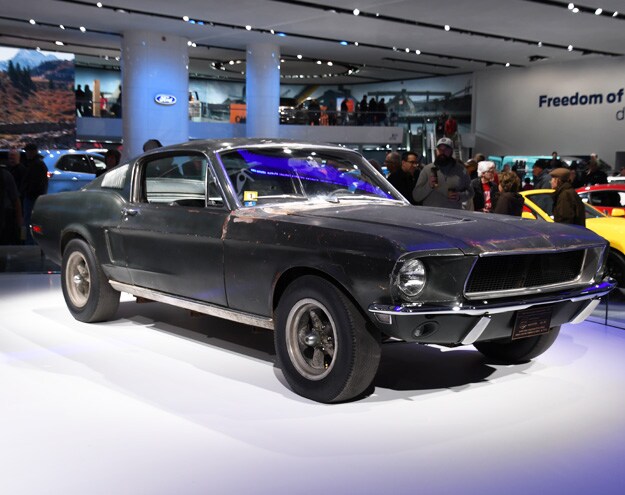 For all the Borgman Ford classic Mustang lovers in the Grand Rapids area, there is now a chance to own the iconic 1968 Ford Mustang GT driven by none other than the "King of Cool" himself, Steve McQueen! This car that was kept hidden for over 40 years and then reemerged in January 2018 at the North American International Auto Show in Detroit. Now, news is that the legendary Ford Mustang will be auctioned at Mecum, the world's largest collector car auction, in January at Kissimmee 2020. McQueen's Bullitt is now racing to the top as one of the most valuable American made cars ever sold at an auction.
The legendary Mustang was one of two that filled the role in the film. It is known as the "hero" car and represents one the arguably best iconic car chase scenes in history. After the film concluded, it was thought to have been sold to a private buyer and lost in history. However, when celebrating the 50th anniversary of "Bullitt" just last year, the vintage Mustang made quite the memorable appearance. Thought by many as the most recognized and celebrated classic Mustang, this vehicle still remains a very unique and timeless elements from the film.
The Mecum Monterey 2019 announced that the car's offering will be on Jan. 2-12 Kissimmee 2020. For more information, click
here
.
Don't forget to stop by Borgman Ford in Grand Rapids to check our our newest inventory of Mustangs! To see what we have in stock, check out our inventory online. Come see why we are the Best in the West!