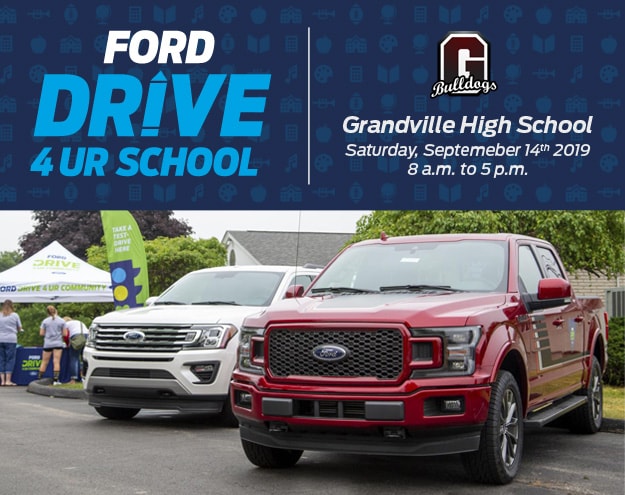 Would you like to help out your local school in a super easy way? Join us at
Grandville High School
on
Saturday, September 14th, 2019 from 8 a.m. to 5 p.m.
and take part in Ford Drive 4 UR School!
You'll be helping the Grandville Band Boosters "keep the beat going on" by taking a Ford for a spin! The organization gives students the opportunity to grow through music by supporting transportation needs, upcoming concerts and trips, band camp, uniforms, the annual Grandville Marching Band Invitational, and more. Each test drive results in a $20 donation - up to $6,000 - let's try to top it out!
Ford launched the Drive 4 UR School program in 2007 to help raise funds for education. This allowed schools and their various programs to continue or expand their operations through participation with the community. To learn more about the program, visit
forddrive4ur.com
.
We invite you to stop by and support the Grandville High School, and have some fun cruising around in a Brand New Ford Vehicle. We hope to see you there, and Go Dawgs!
Address:
Grandville High School
4700 Canal Ave. SW
Grandville, MI 49418