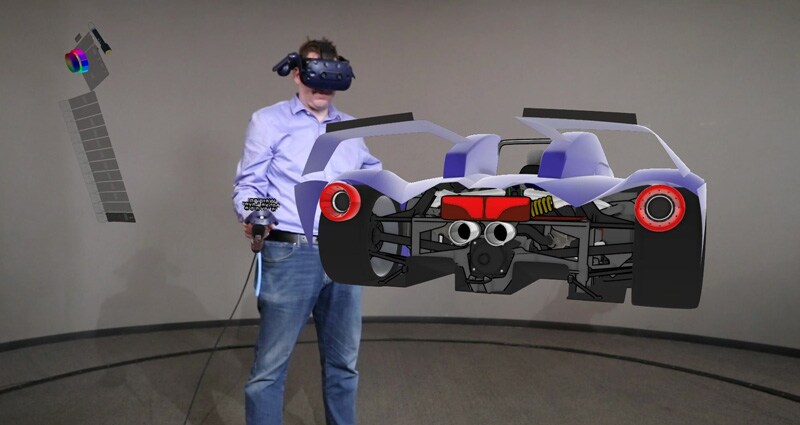 Borgman Ford would like to share an exciting bit of news with Ford fans in West Michigan: Ford has become the first automaker to use Gravity Sketch, a virtual reality design tool which will help them craft the next generation of Ford Vehicles.
As we reported previously
, Ford is making big investments into streamlining their design process, and this latest development is currently being tried out at five different Ford facilities. What this tool has allowed Ford Designers to do is essentially skip the 2D drawing process altogether and begin "sculpting" the vehicle in mid-air. This is made possible by employing controllers and a VR headset, with the Gravity Sketch software rendering the designer's movements like brushstrokes.
The benefits of this are that the design cycle is drastically easier, shortened and the designers can build the mockup around a human figure, literally putting the customer at the center of the vehicle design process. This article from the Official Ford Media Center tells more; here are some excerpts: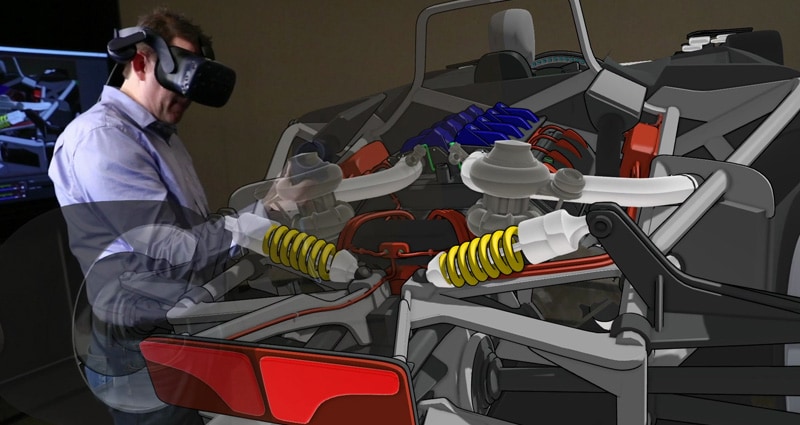 Ford Collaborates With Gravity Sketch To Explore New Tool For Designing Vehicles To Meet Customers' Needs
From a desk at the Ford Design Studio, a designer enters a virtual room and begins a 3D sketch. He is designing a virtual car around himself and adjusting the attributes to best suit him – the driver. This work is part of Ford's latest exploration of a new process that places the customer at the center of design and can help reduce the time it takes to create a vehicle.
Ford is the first automaker to work with Gravity Sketch – a 3D virtual reality tool that enables designers to create more human-centric vehicle design. Designers trade in their sketchpads for a headset and controllers to become immersed in virtual reality, imitating gestural interactions through motion tracking that replicates sketching with pen and paper.
Michael Smith, Ford design manager, says seeing all angles of a vehicle as it is being drawn truly unleashes creativity and fosters development of human-centric design from start to finish.
You can read the full article by visiting
Media.Ford.com
.
Test Drive a New Ford Today at Borgman Ford in Grand Rapids, MI
Borgman Ford is your home in West Michigan for expertly-designed New Ford vehicles. For decades, what has set Borgman apart is our commitment to customer satisfaction, transparency, and our fair-and-square deals. Throughout the entire process, our team will work to ensure that you find the right vehicle for your lifestyle, tastes, and budget. If you want to be absolutely sure you'll love one of the many
New Ford Vehicles
on our lot, ask about our
Day Trader Program
and swap vehicles with us for a day.
Read more about
Borgman's Fair Trade Deals
and stop by anytime for a visit. We're the Best in the West and will not be undersold!