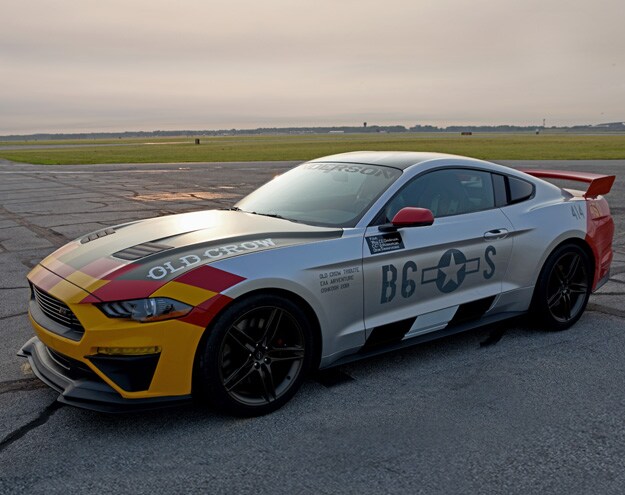 Borgman Ford is glad to be part of a company that goes above and beyond to honor those who have served this country. Ford has teamed up with Roush to help the annual Experimental Aircraft Association's 2019 AirVenture air show in Oshkosh, Wisconsin, auction off a one-of-a-kind "Old Crow" Mustang GT. The "Old Crow" Mustang replicates Col. Anderson's P-51 Mustang fighter plane with it's sleek color scheme and custom badging.
"Ford and Roush Performance are helping build the next generation of aviation through their support of EAA, AirVenture and The Gathering," said Jack J. Pelton, EAA CEO and Chairman of the Board. While this will be the highlight of The Gathering, it will also help EAA reach out to those who are pursing their dreams to become a pilot.
"Ford is proud to team up with Roush Performance to honor Col. Anderson and all of the brave servicemen and servicewomen who risked their lives during World War II, all while raising funds for the Experimental Aircraft Association, which helps make flying more accessible to America's youth" said Craig Metros, the design director at Ford.
The "Old Crow" will be on display July 22-28 at the EAA's AirVenture show for all guests to get an up close look before being auctioned on July 25 at the EAA AirVenture – The Gathering. All profits made will be donated to the EAA's aviation programs which help train our future American pilots.