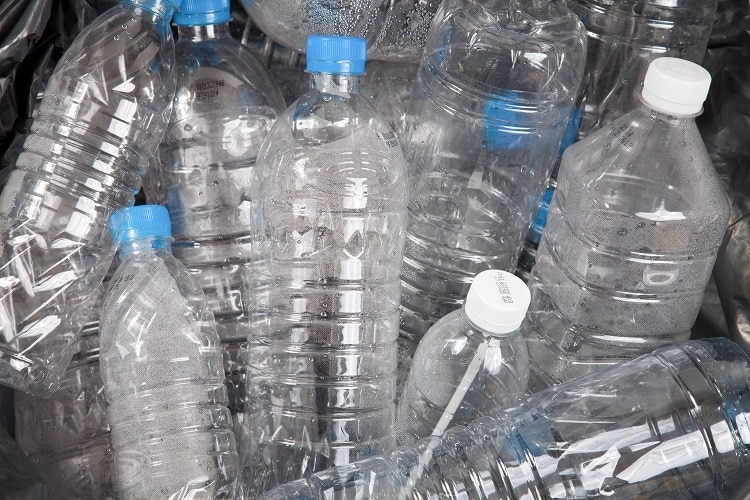 Recycling has become part of the American culture, but did you know that recycling has also become part of your Ford vehicle? Ford Motor Company released numbers earlier this month that revealed that they use about 250 plastic bottles per vehicle—totaling around 1.2 billion recycled plastic bottles per year—as their way to step toward sustainable products that don't sacrifice performance. Chances are, the bottles will be found in your underbody shield to encourage aerodynamic driving and reduced cabin noise. Borgman Ford is proud to distribute vehicles from a brand that is a leader in environmentally friendly improvements!
From Bottle to Underbody
Ford design engineer Thomas Sweder explains that not only do water bottles contribute to a more sustainably made vehicle, but it also increases performance by reducing the weight of the vehicle. "The underbody shield is a large part, and for a part that big, if we use solid plastic, it would likely weigh three times as much," he said. "We look for the most durable and highest performing materials to work with to make our parts, and in this case, we are also creating many environmental benefits."
Wondering how it works? From your recycling bin at home to the commercial recycling facility, then shredded into small pieces that is packaged as bulk and sold to suppliers. Those suppliers turn it into a fiber through high temperatures and extrusion. The complicated part combines those fibers with other types of fibers, applies a textile process that creates a sheet of material—this sheet is then molded into the automotive parts that Ford uses.

The environmental impact is exciting for Ford—by using a material that undergoes this recycling process, Ford is helping to reduce the amount of plastic that ends up in our oceans or landfills. If the material meets desired specifications for rusticity, performance, and durability, why wouldn't every company use it? "Ford is among the leaders when it comes to using recycled materials such as this, and we do it because it makes sense technically and economically as much as it does for the environment," Sweder said. Watch the video below from Ford for the inside story!
Check with us at Borgman Ford to request a tour of your future recycled underbody shield. We can point to the exact part that is recycled! Remember to
contact us
with any inquiries or to set up an appointment to discuss the best addition to your family: an eco-friendly, high-performing Ford.
About Ford Motor Company
Ford Motor Company is a global company based in Dearborn, Michigan. The company designs, manufactures, markets and services a full line of Ford cars, trucks, SUVs, electrified vehicles and Lincoln luxury vehicles, provides financial services through Ford Motor Credit Company and is pursuing leadership positions in electrification, autonomous vehicles and mobility solutions. Ford employs approximately 202,000 people worldwide. For more information regarding Ford, its products and Ford Motor Credit Company, please visit
www.corporate.ford.com
.