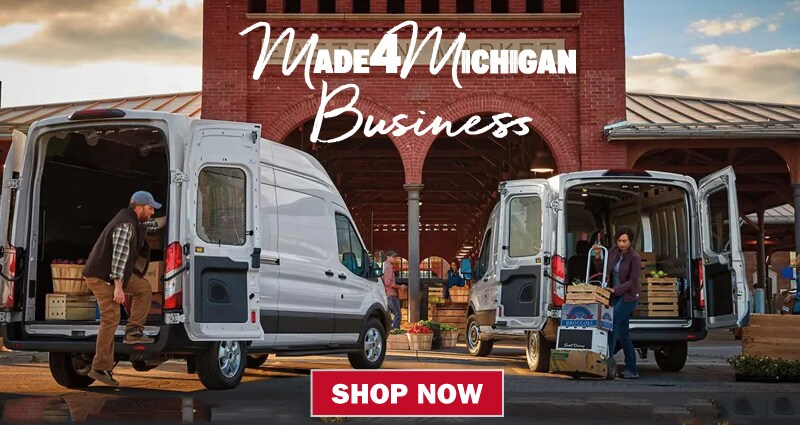 Borgman is proud to be your partner in commercial transportation solutions. One of the things that sets us apart is our ability to help you navigate the suite of options available on commercial class vehicles to suit your exact specifications.
This expertise is especially helpful in the configuration of a Transit Cargo Van or Transit Connect, where there are 64 body types to mix an match in combinations of load-floor length and roof height to suit your needs.
Every Configuration Under The Sun...Build A Transit To Get The Job Done
Available with your choice of three roof heights, three lengths, two wheelbases and three powerful engines, Transit Cargo Van has the versatility to handle any type of business you throw at it. Plus, with its ease of upfitting, Transit Cargo Van will be able to keep up with the changing demands of your business.
Capable Payloads
From light to heavy loads, no matter your job's requirements, the Transit Cargo Van delivers the capability you need. Transit Cargo Van has a GVWR range from 8,600 lbs. to 10,360 lbs. Payloads go up to 4,640 lbs.
$1,000 Upfit Assistance Plus Generous Rebates Up to $3,750 through May 31st, 2019
There's no time like the present to expand your fleet of vans, whether you're a mobile pet groomer, a parcel delivery service, or a service provider. Conquest cash with Ford Financing nets $2,250 to $3,750 off of
Transit Cargo Vans and Passenger Vans
with $1,000 in upfit assistance. In addition to the range of cargo and passenger van options in the Transit line, there are extensive options available for Stripped Chassis/Cutaway models as well. Check out the extensive selection of Upfits available to create a vehicle customized to your need.
Stripped Chassis/Cutaway Upfits
Utility Body
Service Body
Flatbed/Stake Body
PDV/Cube Body
Ambulance Body
Shuttle Bus Body
CNG & LPG Conversions
Shop Upfits Here
If you're in the market for a flexible, capable, Built-Ford-Tough® van, talk to us at our Certified Commercial vehicle center. We have the knowledge, experience and inventory to make for a seamless purchase.
Call
Tod Tobin - (616) 710-2209
or
Zech Keen - (616) 249-8887
for help and to get started. See our full selection of
New Ford Transit Vans and Wagons
and come see why we're the Best in the West!