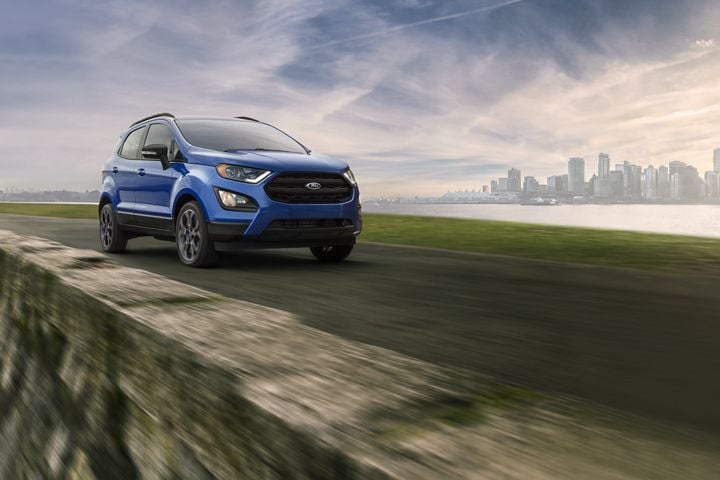 The SUV and CUV trend is at an all-time high, and automakers are taking note. With several manufacturers soon ceasing the production of sedans and compact vehicles (Ford included), your interest is piquing: why an SUV or CUV? At Borgman Ford, we're excited to help you find the most versatile car for your lifestyle, and Ford's new 2019 lineup of vehicles will sate both your desire for thrilling performance and everyday usability. If you're a compact car driver considering the switch to a practical powerhouse, look no further than Borgman Ford Mazda.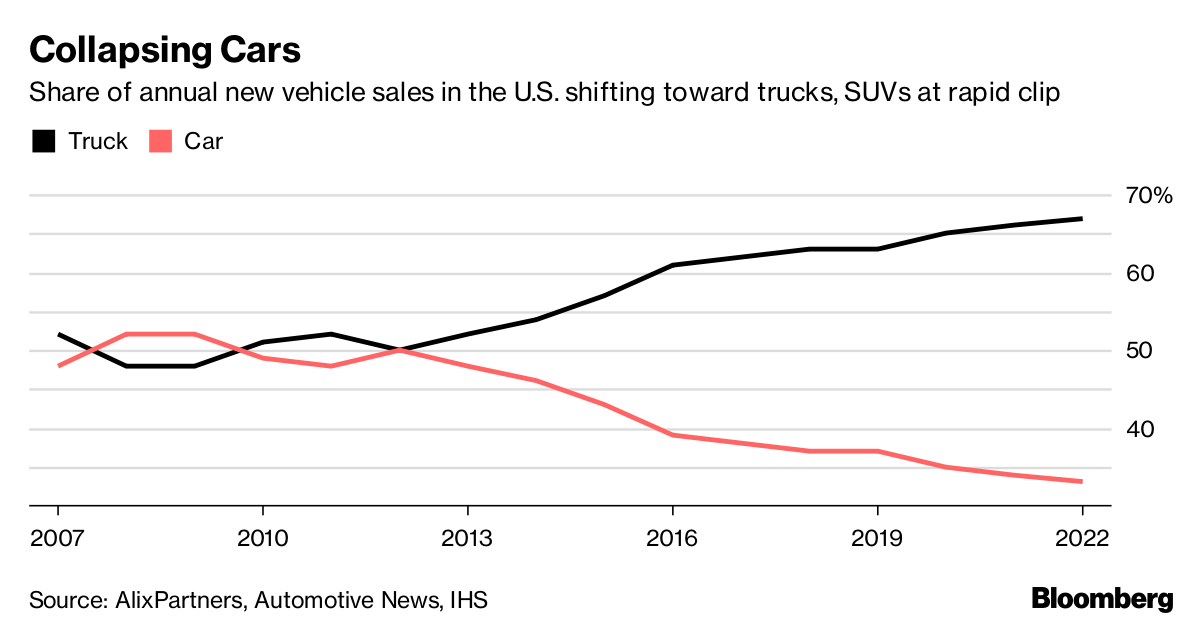 The automotive industry is predicting a permanent trend toward trucks, SUVs, and CUVs.
Lifestyle and Practicality
There's a reason SUVs and CUVs were deemed "an instrument of athleisure" by Bloomberg. With nearly half of the U.S. population being involved in consistent outdoor endeavors, families and independent Millennial and Gen Xers are making health their lifestyle, not just a hobby, which means they need their equipment for adventure on hand. SUVs and CUVs have the ground clearance for off-road riding and can carry (or tow) your equipment on the weekends—from paddle boards to mountain bikes—and still offer the smooth, on-road ride you desire from a compact. There are no limitations with a SUV or CUV; these capable vehicles are built to travel with ease in the city, ride the rugged roads in the mountains, and offer competitive commuter MPG and comfort.
Performance and Fuel Economy
…is no longer just for sports cars and compact machines. Today's SUVs and CUVs offer up to the same horsepower as your favorite two-door style stunner, and fall within the desired MPG range for eco-conscious buyers. Within Ford's lineup, drivers have the option of vehicles that feature Auto Start-Stop Technology for fuel preservation, turbocharged EcoBoost engines with horsepower options, and EcoBoost Class II Trailer Tow Package for a tow rating up to 3,500 lbs. The three-engine options allow you to choose your desired balance between performance and efficiency.
Safety and Comfort
There's no doubt that being on the road amid a sea of vehicles can be stressful. SUVs and CUVs ease the concern for safety and provide a luxuriously comfortable interior and design to support short commutes and long adventures. Sit higher to see better, feel safe in a structured mid-size design, and do it in style. On the road and in crashes, SUVs are proven to provide a higher survival rate. Ford implements features such as AdvanceTrac Electronic Stability Control (ESC) for assisted control and traction, Blind Spot Information System and cross-traffic alert, and forward collision brake support to cover your safety bases at all times. In addition, Ford's SUV and CUV lineup tests well on both front and side crash ratings, and builds panel roofs to protect in the event of a roll over. SUVs and CUVs naturally weigh more than compact or sedan vehicles, automatically placing you on a safer scale while navigating the road.
Whether you're looking for a sleek, low profile performance CUV (take a look at the Ford EcoSport) or a performance, do-it-all SUV (hello, Ford Edge ST!), Borgman can fit you with the right vehicle for your lifestyle. Stop by anytime to view our lineup of New 2019 Ford Vehicles and take advantage of our Day Trader Program to try your SUV or CUV of interest on an extended test drive!