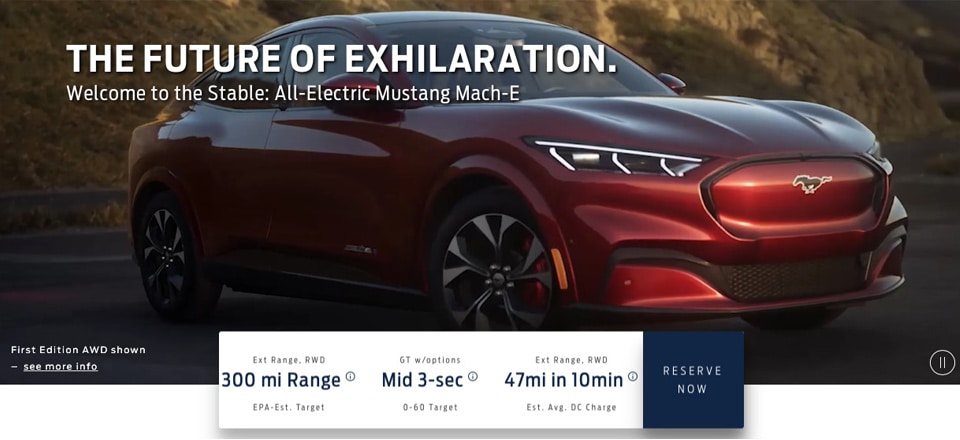 Borgman Ford is beyond excited to share the news about Ford's upcoming all-electric SUV. On
November 17th, 2019
Ford unveiled the new, Mustang-Inspired SUV, the Mustang Mach-E via livestream, with reservations opening right after! Learn more here:
https://www.ford.com/suvs/mach-e/2021/
If you can't wait to get behind the wheel of one and ditch gas stations for good, visit us to and
reserve yours
. The Borgman Ford team will be happy to help West Michiganders customize their all-electric Ford SUV and be among the very first to drive one when they arrive later next year.
With Ford and electric vehicle fans alike eagerly awaiting more details about this new ground-breaking SUV, the livestream answered a number of questions circulating around the web. Watch a recording of the Livecast here:
https://www.youtube.com/watch?v=o0F9Uktpgtk
.
If you're curious about what it'd be like to own and drive an all-electric vehicle, we tackled some common misconceptions and highlighted key benefits of making the switch on our new page:
Why Buy an Electric Vehicle
. If you'd like to do some further research, we've created dedicated pages for available or upcoming Ford Hybrid & Plug-In Electric Vehicles.
Check out our
Think Electric
page to learn more and visit Borgman Ford today for a test drive or with any questions. Our highly-knowledgeable and friendly staff are here to help you. Come see why we're the Best in the West!