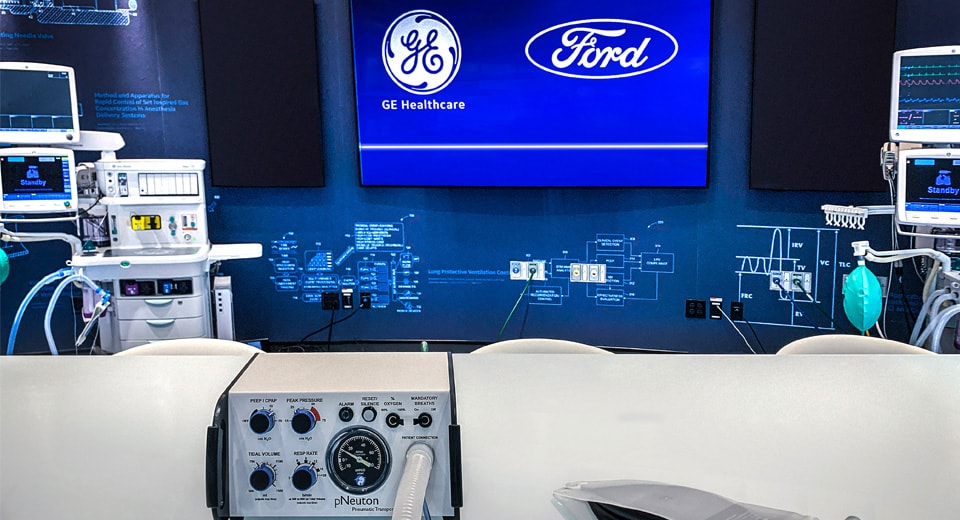 Borgman Ford is proud to stand beside Ford, who in a time of crisis is again stepping up to the plate to do their part. In a new partnership with General Electric, Ford will be mass-producing ventilators to help patients with severe COVID-19 symptoms recover. Ford also has the support of the United Auto Workers Union and expects to produce 50,000 ventilators in Michigan within 100 days. Production is expected to start at their Rawsonville Plant on April 20th, and once fully ramped up, Ford expects to be producing 30,000 ventilators a month.
An article published in the Official Ford Media Center tells more - read some excerpts below or visit
Media.Ford.com
for the full story.
Ford To Produce 50,000 Ventilators In Michigan In Next 100 Days; Partnering With Ge Healthcare Will Help Coronavirus Patients
Ford Motor Company, in collaboration with GE Healthcare, announced today it will begin producing in Michigan a third-party ventilator with the goal to produce 50,000 of the vitally needed units within 100 days and up to 30,000 a month thereafter as needed.
Ford will provide its manufacturing capabilities to quickly scale production, and GE Healthcare will provide its clinical expertise and will license the current ventilator design from Airon Corp. – a small, privately held company specializing in high-tech pneumatic life support products. GE Healthcare brought the Airon Corp. design to Ford's attention as part of the companies' efforts to scale production of ventilators quickly to help clinicians treat COVID-19 patients.
"The Ford and GE Healthcare teams, working creatively and tirelessly, have found a way to produce this vitally needed ventilator quickly and in meaningful numbers," said Jim Hackett, Ford's president and CEO. "By producing this ventilator in Michigan, in strong partnership with the UAW, we can help health care workers save lives, and that's our No. 1 priority."
Ford expects to produce 1,500 by the end of April, 12,000 by the end of May and 50,000 by July 4 – helping the U.S. government meet its goal of producing 100,000 ventilators in 100 days.
Ford, along with the companies it is supporting, will provide additional updates as these special projects progress.
Read the full article by visiting
Media.Ford.com
.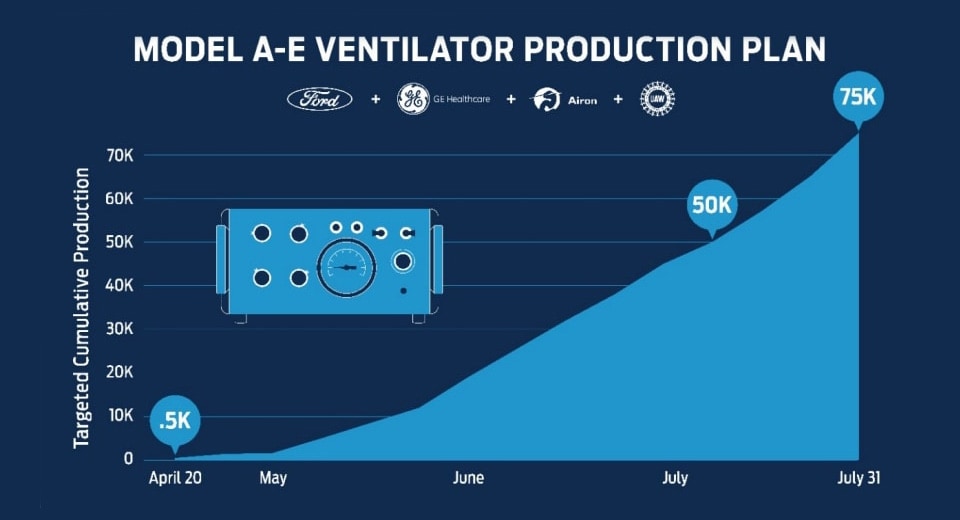 Stay Tuned For More COVID-19 Updates From Borgman and Ford
Borgman Ford in Grand Rapids is watching the coronavirus outbreak closely and is taking
extra steps
to ensure the safety of our service customers and our staff. While our showroom is closed during the Michigan shelter in place order, if you need help or have any questions, please
Contact Us
. Our staff will be more than happy to help.
Our Service Center is still open for business and offering
Free Pickup & Delivery
with an appointment. You can schedule your service online or give us a call anytime. We've been driving the difference for 60 years, and it'd be our pleasure to serve you.