This week, Ford and Mazda are joining the best car manufacturers from around the world to display their latest vehicle models and technologies right here in Grand Rapids at the Michigan International Auto Show at DeVos Place. Borgman will be joining throughout the weekend, so come say hello while you browse for your new vehicle at Ford and Mazda's displays!
The most recently released or soon to be released models will be on the floor—including Ford's incredible 2020 lineup of SUVs and CUVs such as the greatest exploration vehicle yet, the 2020 Explorer, and other eye-stoppers such as the 2020 Edge, do-it all 2020 Ecosport, and 2020 Expedition (and perhaps you'll get a glimpse of the 2021 Mustang Mach-E!). Mazda is celebrating their 100th anniversary on January 30, so look out for a surprise display honoring their centennial in addition to their brand new 2020 Mazda CX-30, 2020 Mazda CX-5, and the future Mazda6 Signature Skyactiv-D.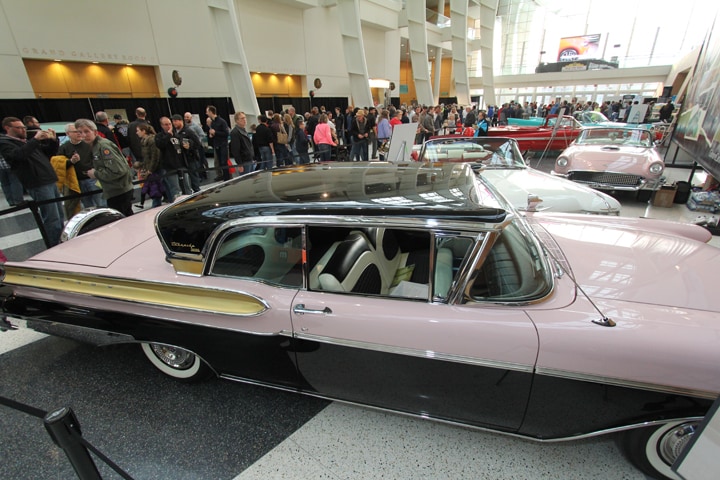 The Michigan International Auto Show is more than a place to see the latest dream vehicles. Come by Ford and Mazda. Step in. Sit down. Connect with the interior. Test-fill the car with your family. Get to know the gadgets. Learn about the eco-technologies. And get blown away by the sleekest, sportiest, or most versatile exterior packages and outfits in the world.
With a total of 100 exhibitors, there will be plenty of other fun activities and exhibits to enjoy at the show as well. In the Grand Gallery, visit the classic Gilmore Car Museum, where they'll be focusing on the historic station wagon. Of course, the popular Million Dollar Motorway returns with the most luxurious models in the world including specialty builds and aftermarket accessories, and plenty of focus on powerful truck performance and the latest engineering and concept technologies. Other special showings include the unveiling of the 2019 BMW M5 MDX Widebody Showcar (the only build of its kind in North America!), the 2019 Camaro SS Widebody featured at the SEMA Show (and CSR2 racing video game featured car), and the 2019 Lamborghini Huracan Performante Spyder featuring full 1016 Industries Forged Carbon Aerodynamic Program (the first one in Michigan).
For more information, visit GRautoshow.com and click here for the official event brochure. We hope we see you at the show!