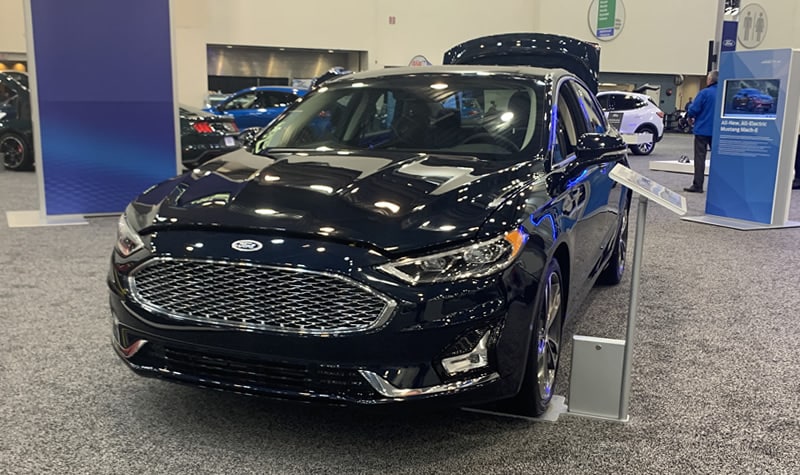 Come See Us At DeVos Convention Center through February 2nd, 2020
The Michigan International Auto Show is in full swing this weekend at DeVos Convention Center in downtown Grand Rapids, MI! Borgman Ford Mazda will be there all weekend to help West Michigan auto enthusiasts and casual attendees get acquainted with the 2020 Ford and Mazda lineup, so come on down and say hi now through Sunday, Feb. 2 and see what's new this year. We'd be happy to answer any questions you have about exciting vehicles like the 2020 Ford Explorer, 2020 Ford Escape, 2020 Ford F-150, the All-New Mazda CX-30, and more. Below, we've taken a few photos to show you what's in store this year, including some extras about the hotly-anticipated all-electric Ford Mustang Mach-E.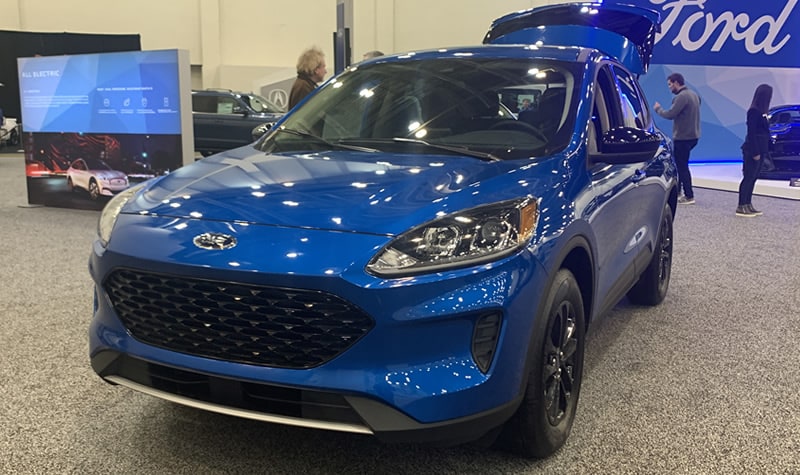 2020 Ford Escape Titanium
Featured here in a stunning blue, the newly-redesigned 2020 Ford Escape is sure to impress old and new fans alike with impressive amenities, plenty of headroom, and all the cargo space you can ask for in a small SUV.
Test drive a 2020 Ford Escape today!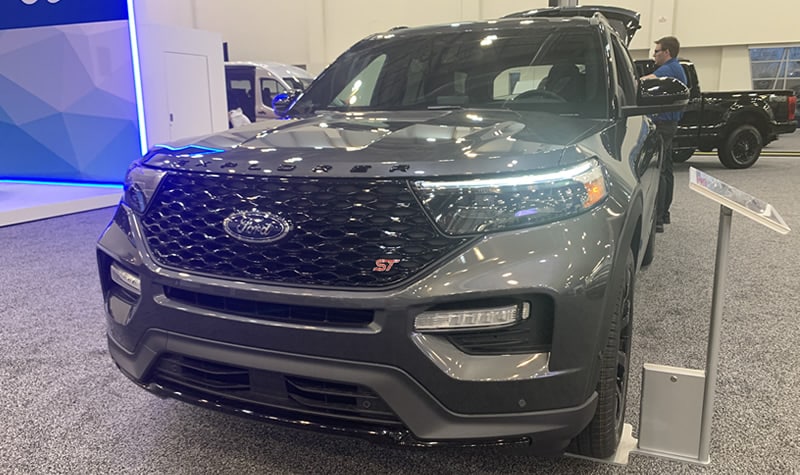 2020 Ford Explorer ST
While there are other 2020 Ford Explorers on display here, we can't wait to show you their sportier, more capable, and meaner sibling: the 2020 Ford Explorer ST. With upgrades in horsepower, torque, and motorsport-inspired drive settings and gadgets, this SUV is sure to turn some heads!
Test drive a 2020 Ford Explorer today!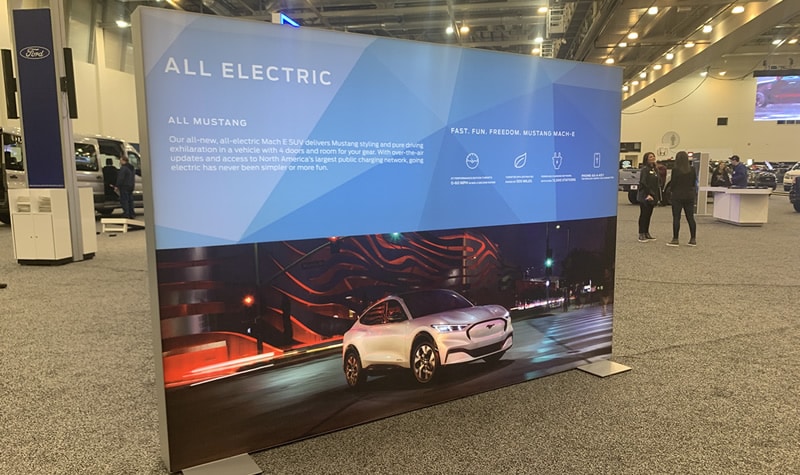 2020 Ford Mustang Mach-E
While the prototype wasn't present Thursday night, Ford brought along plenty of information and even a fun interactive display for attendees interested in Ford's upcoming all-electric SUV. You can even sign up to reserve yours at Borgman right there at the show and we'd love to talk to people about what gets them excited about the new SUV.
Learn more about the Ford Mustang Mach-E!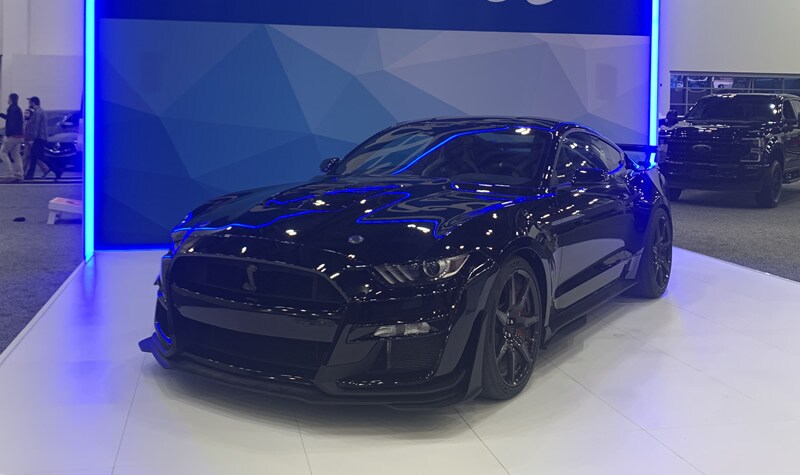 2020 Mustang Shelby GT500
Arguably the most stunning of all the Ford exhibits, smack dab in the middle sits the 2020 Mustang Shelby GT500. This 760 horsepower monster is parked beneath a monolithic Ford display with blue LED light pipes, inviting guests to gawk and admire the track-ready feat of Ford Performance engineering.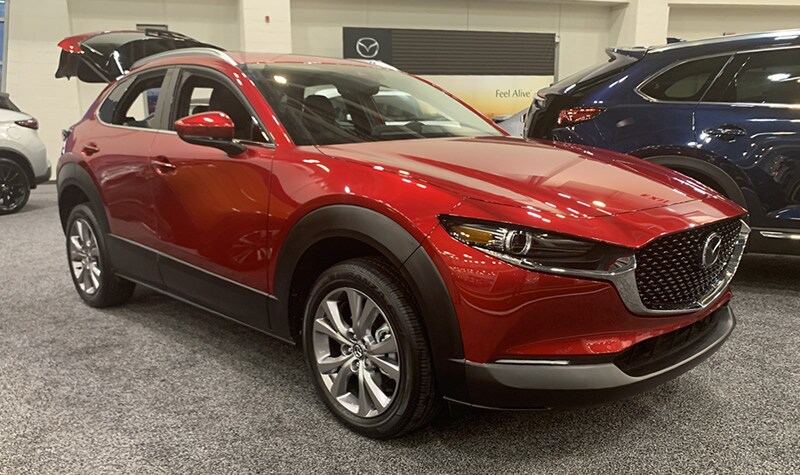 2020 Mazda CX-30
Should you decide to switch gears and head down the road toward the Mazda exhibit, you absolutely must stop and check out the newest addition to the Mazda lineup: the All-New Mazda CX-30 crossover SUV. This is the perfect choice of SUV for lovers of the Mazda3 in look, feel, and performance, but need to accommodate a growing family or simply want more space. Plus, the Soul Red paint job looks absolutely gorgeous.
Test drive a 2020 Mazda CX-30 today!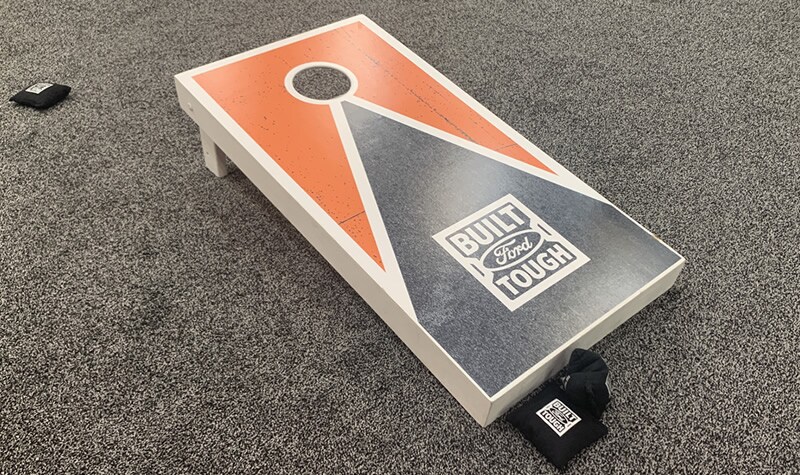 Need a Break? Play Some Built Ford Tough Cornhole
Looking at the latest and greatest Ford Vehicles is a lot of fun, but if you need a break, sneak back behind the Mustang Shelby GT500 display and relax with a quick game of cornhole!
See Something You Like? Visit Borgman After The Show For A Test Drive!
This weekend, the Borgman Team will be at the show to chat with enthusiasts and offer information about the 2020 Ford and Mazda lineups and our only goal is to ensure people have a good time. However, if you see something you'd really like to drive, you're always welcome to stop by our showroom at 28th & Ivanrest in Grand Rapids to take it out for a spin. Just like at the show, our team is committed to making sure your questions are answered and will never pressure you into a sale. Come put our legendary Red Coat Customer Service to the test, and see why we're the Best in the West!