Borgman is proud to represent Ford, who has recently teamed up with 3M to develop much-needed powered respirators to protect healthcare workers. In response to the COVID-19 epidemic, the medical field in the United States has found itself in a shortage of protective equipment for workers, especially in Michigan.
This type of equipment, called a Powered Air-Purifying Respirator, consists of a full covering for the head and shoulders that is airtight. A battery-powered HEPA air purifier supplies air for the hood, protecting first-responders and medical staff in COVID-Only wings of hospitals. Ford and 3M developed a prototype for this powered respirator and brought it to production inside of 40 days. This was thanks in part to the nearly 90 paid volunteers from the UAW at Ford's Flat Rock Assembly Plant right here in Michigan.
Borgman salutes Ford's continuing efforts in the global fight against the novel coronavirus, including their
recent partnership with GE to make ventilators
, another item in short supply during the outbreak. To read more about the new powered air-purifying respirators they're building with 3M, check out some excerpts below from a recent article published in the Official Ford Media Center.
Ford And 3M Now Shipping Powered Air-Purifying Respirators To Health Care Workers
The first Ford-built powered air-purifying respirators, developed in close collaboration with 3M, are on their way to help protect health care workers fighting COVID-19.
Since late March, Ford has been working with 3M to create urgently needed PAPRs, using design guidance from 3M and off-the-shelf parts, like vehicle ventilator fans and power tool batteries. In a separate effort, 500,000 reusable medical gowns distributed by Ford will soon be on their way to the state of New Jersey.
"Ford could not stand by while health care workers in this country placed their lives on the line to help others without even having proper protection," said Jim Baumbick, vice president, Ford Enterprise Product Line Management. "That's why we kicked off an all-out sprint to protect those who are so selflessly helping patients afflicted with this terrible virus."
The PAPR includes a hood and face shield to cover health care professionals' heads and shoulders, while a high-efficiency (HEPA) filter system provides a supply of filtered air for as long as 8 hours. The air blower system – similar to the fan in the Ford F-150's ventilated seats – is powered by a rechargeable, portable battery, helping keep the respirator in constant use by first-line defenders.
"We are dedicated to helping support and protect the health care workers fighting COVID-19," said Bernard Cicut, vice president, 3M Personal Safety Division. "We thank Ford for partnering with us to quickly develop and deliver more of these critical health care supplies to the heroes working on the frontlines of this unprecedented health crisis."

To read the full story, visit Media.Ford.com.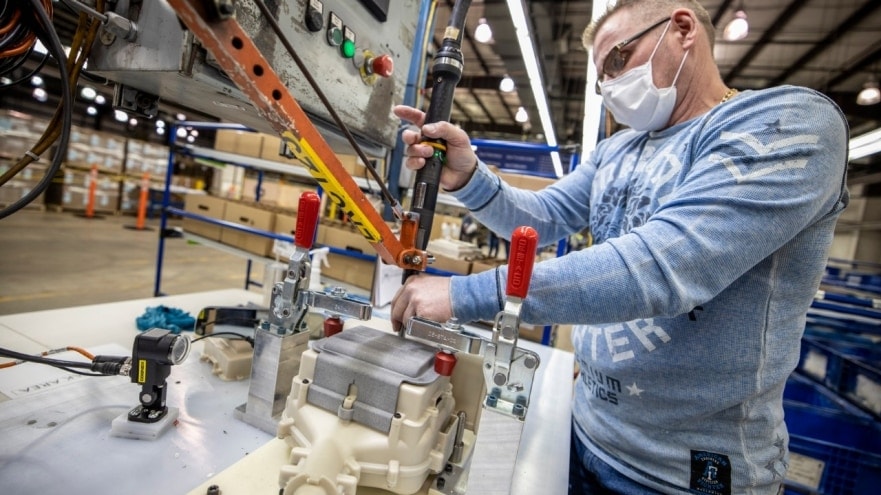 Stay Tuned For More COVID-19 Updates From Borgman and Ford
Borgman Ford in Grand Rapids is watching the coronavirus outbreak closely and is
taking extra precautions
to ensure the safety of our customers and our staff. We are abiding by the state's health and safety guidelines and are offering Free Pickup & Delivery for our service customers. We are also now able to conduct vehicle sales remotely, with many customers qualifying for No Payments for 6 months on select New Ford Vehicles. Take a look at our huge
Online Inventory
and complete your deal online today! If you have any questions, give us a call anytime. We've been driving the difference for 60 years, and it'd be our pleasure to serve you.