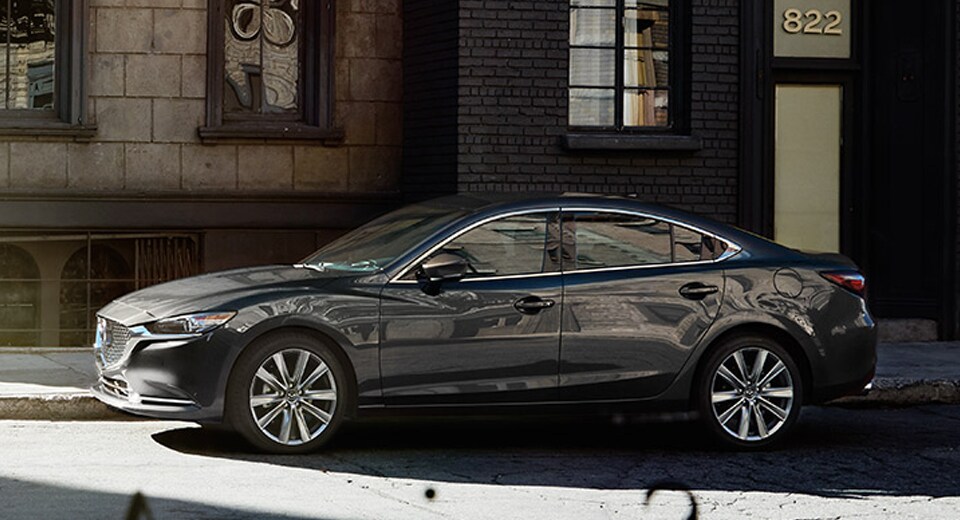 New Mazda6 for Sale in Grand Rapids, MI
During its rigorous development, some 400 Mazda engineers subjected crucial Mazda6 components to testing that simulated 10 years of extreme use. Then, to further prove its reliability, they drove a fleet of Mazda6 test cars for a total of more than one million miles. Borgman Mazda in Grand Rapids, Michigan understands the work and effort that goes into creating these vehicles, and will settle for nothing less from their staff. The friendly and knowledgeable Borgman team will make your Mazda6 purchase a great experience, finding you the best deals and configurations in all of West Michigan.
By the time you see a Mazda6, it will have survived a demanding gauntlet of quality control standards that are among the strictest in the industry. Hundreds upon hundreds of individual inspections are conducted by an army of Mazda inspectors. Each one empowered to reject any part, fit, detail or component that fails to measure up.
From the smallest interior switch to the virtually flawless exterior finish, quality is an obsession at Mazda. Which is why, as you lose yourself in the pure driving fun of a Mazda6, you can be confident that Mazda durability and attention to detail will be there for you. Today. Tomorrow. And many years down the road.
See our full lineup of New 2020 Mazda6 Sedans
COVID-19 Resources
Sales Hours
Monday

9:00AM - 8:00PM

Tuesday

9:00AM - 6:00PM

Wednesday

9:00AM - 8:00PM

Thursday

9:00AM - 6:00PM

Friday

9:00AM - 6:00PM

Saturday

9:00AM - 4:00PM

Sunday

Closed
Borgman Ford Mazda

3150 28th Street SW
Grand Rapids, MI 49418


Borgman Auto of Holland

11143 Watertower Ct
Holland, MI 49424


Borgman Mazda

3150 28th Street SW
Grand Rapids, MI 49418