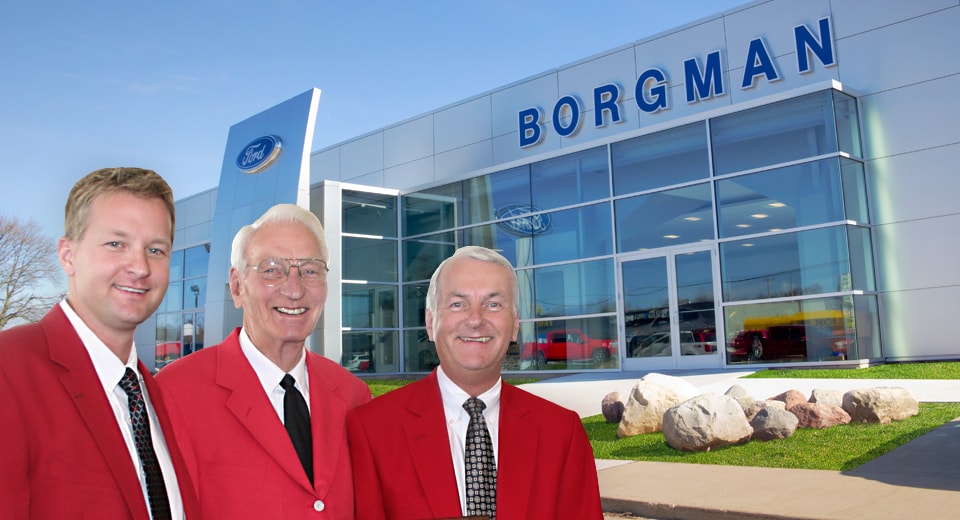 Welcome to Borgman Ford Mazda
Our dealership has been family owned and operated for over 50 years! In 1960, Fred Borgman started a business with one purpose in mind. He thought there was a better way to sell cars. He thought you could sell cars and be honest as well. Borgman was a huge success and the dealership became known to customers in Grandville and Grand Rapids as "The Home of the Redcoats". The salespeople all wore black pants, white shirts, black ties and the trademark, red sport coats. The redcoats came to stand for friendly, knowledgeable and professional sales people, a tradition which continues today.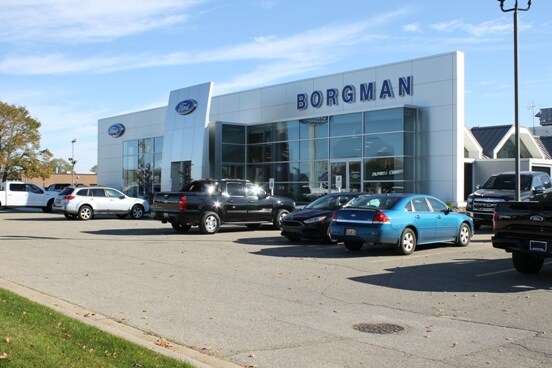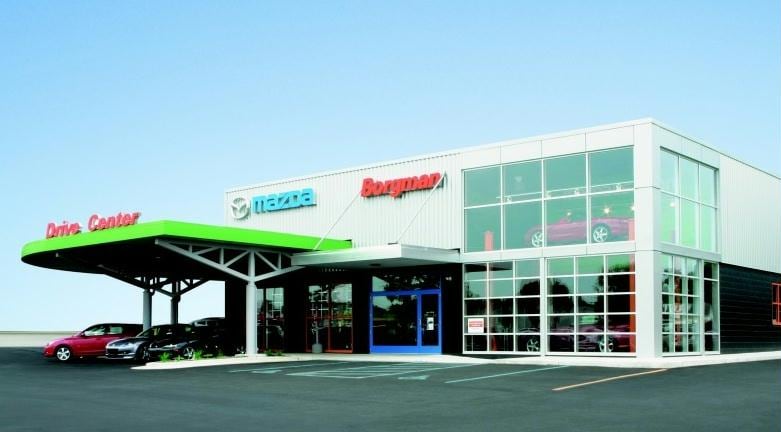 Times have changed and the redcoats and ties have been retired, but the tradition of honesty, service and value still continues. John Borgman is now the dealer principal and Matt Borgman is the general manager and they follow the same path as Fred Borgman, making Borgman Ford Mazda a family environment and a fun place to do business. Perhaps you have done business with us and know first hand.
Contact one of our sales staff today
to find out just how friendly, knowledgeable, and professional we are.
COVID-19 Resources
Sales Hours
Monday

9:00AM - 8:00PM

Tuesday

9:00AM - 6:00PM

Wednesday

9:00AM - 8:00PM

Thursday

9:00AM - 6:00PM

Friday

9:00AM - 6:00PM

Saturday

10:00AM - 3:00PM

Sunday

Closed
How Can We Help?
* Indicates a required field
Borgman Ford Mazda

3150 28th Street SW
Grand Rapids, MI 49418


Borgman Ford

3150 28th St SW
Grand Rapids, MI 49418


Borgman Auto of Holland

11143 Watertower Ct
Holland, MI 49424


Borgman Mazda

3150 28th Street SW
Grand Rapids, MI 49418

Visit us at: 3150 28th Street SW Grand Rapids, MI 49418