Ford Protect Extended Service Plans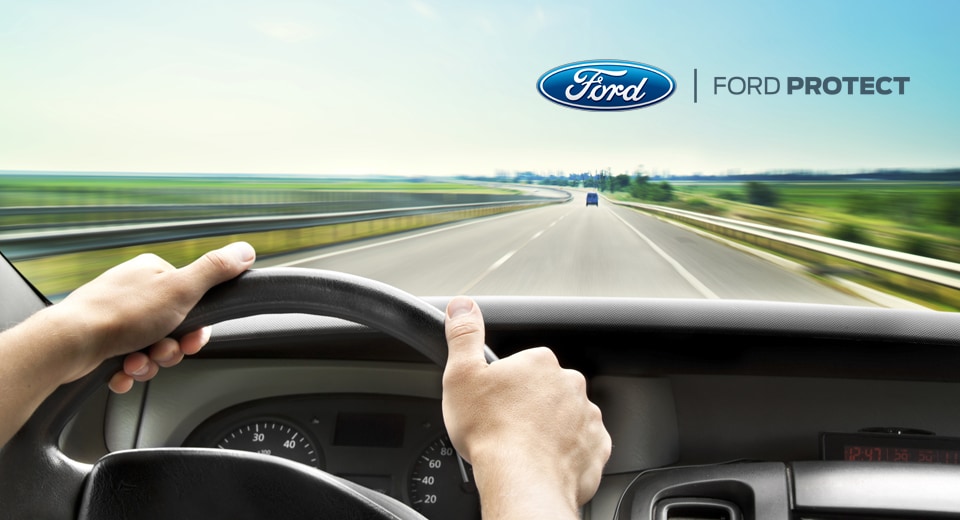 At Borgman Ford, we want to ensure you're getting the best service at the best prices. We strive to lead our customers to the endless benefits Ford offers their customers. When investing in a new vehicle, we hope you'll protect and prepare by allowing Ford optimal coverage with an Extended Service Plan.
Why Buy a Ford Protect Extended Service Plan?
We're proud to say that it is the ONLY extended service plan (ESP) backed by the Ford Motor Company. By paying for future repairs at today's ESP cost, you will be protected against inflation and increasing parts and labor costs. It's as simple as this: one repair bill can easily exceed the price of your Ford ESP coverage. The coverage can quickly pay for itself!
What is included in every service plan:
Service at all Ford and Lincoln dealers in the U.S. and Canada

Genuine Ford parts and service - all repairs are made with genuine Ford parts by factory trained and certified technicians
24-hour roadside assistance (call 1-800-241-3673 toll free)
Rental vehicle benefits - provides coverage for up to 10 days of rental for a covered repair
Interest free payment option - finance your coverage in monthly installments with no interest or fees; everyone qualifies
So which of the four main plans is right for you?
From foundational coverage to Ford's most exceptional coverage plan, read below and find out what level is fit for you. 
The Foundation: Ford Protect PowertrainCare
Ford Protect PowertrainCare is the foundation for all new vehicle component plans. If you want the advantages of a Ford extended warranty but only want major mechanical component protection due to budget or other reasons, this is the plan for you. 29 vital components covered for New and Used vehicles. 
Good Coverage: Ford Protect BaseCare
Ford Protect BaseCare is the next step up from the Ford Protect PowertrainCare, offering a broader range of component protection. It's for those that want a basic, yet thorough Ford extended warranty. 84 major components covered for New and Used vehicles. 
Better Coverage: Ford Protect ExtraCare
Ford Protect ExtraCare provides the additional component coverage to the BaseCare plan and includes many high-tech items. If you want the advantages of a Ford extended warranty and the security of more comprehensive protection, this is the plan for you. 113 major components covered for New and Used vehicles. 
Exceptional Coverage: Ford Protect PremiumCare
Ford Protect PremiumCare provides the ultimate Ford extended warranty coverage. The plan is so complete that we only talk about what is not covered. It's for those that want the advantages of an Extended Service Plan with maximum component protection and high-tech coverage. Over 500 key components covered for New and Used vehicles.
Don't hesitate to contact us for more information on this great coverage opportunity!
Borgman Ford Mazda has led Grand Rapids and all of West Michigan in fair and square deals for more than five decades. Our staff treats the needs of each individual customer with paramount concern to ensure a fun, stress free experience. Borgman Ford Mazda sells and services the communities of greater Grand Rapids. We serve customers seeking new vehicles with a Ford ESP plan from Grandville, Byron Center, Wyoming, Walker, Kentwood, Holland and more. Allow us to demonstrate our commitment to excellence!
COVID-19 Resources
Sales Hours
Monday

9:00AM - 8:00PM

Tuesday

9:00AM - 6:00PM

Wednesday

9:00AM - 8:00PM

Thursday

9:00AM - 6:00PM

Friday

9:00AM - 6:00PM

Saturday

10:00AM - 3:00PM

Sunday

Closed
How Can We Help?
* Indicates a required field
Borgman Ford Mazda

3150 28th Street SW
Grand Rapids, MI 49418


Borgman Ford

3150 28th St SW
Grand Rapids, MI 49418


Borgman Auto of Holland

11143 Watertower Ct
Holland, MI 49424


Borgman Mazda

3150 28th Street SW
Grand Rapids, MI 49418

Visit us at: 3150 28th Street SW Grand Rapids, MI 49418