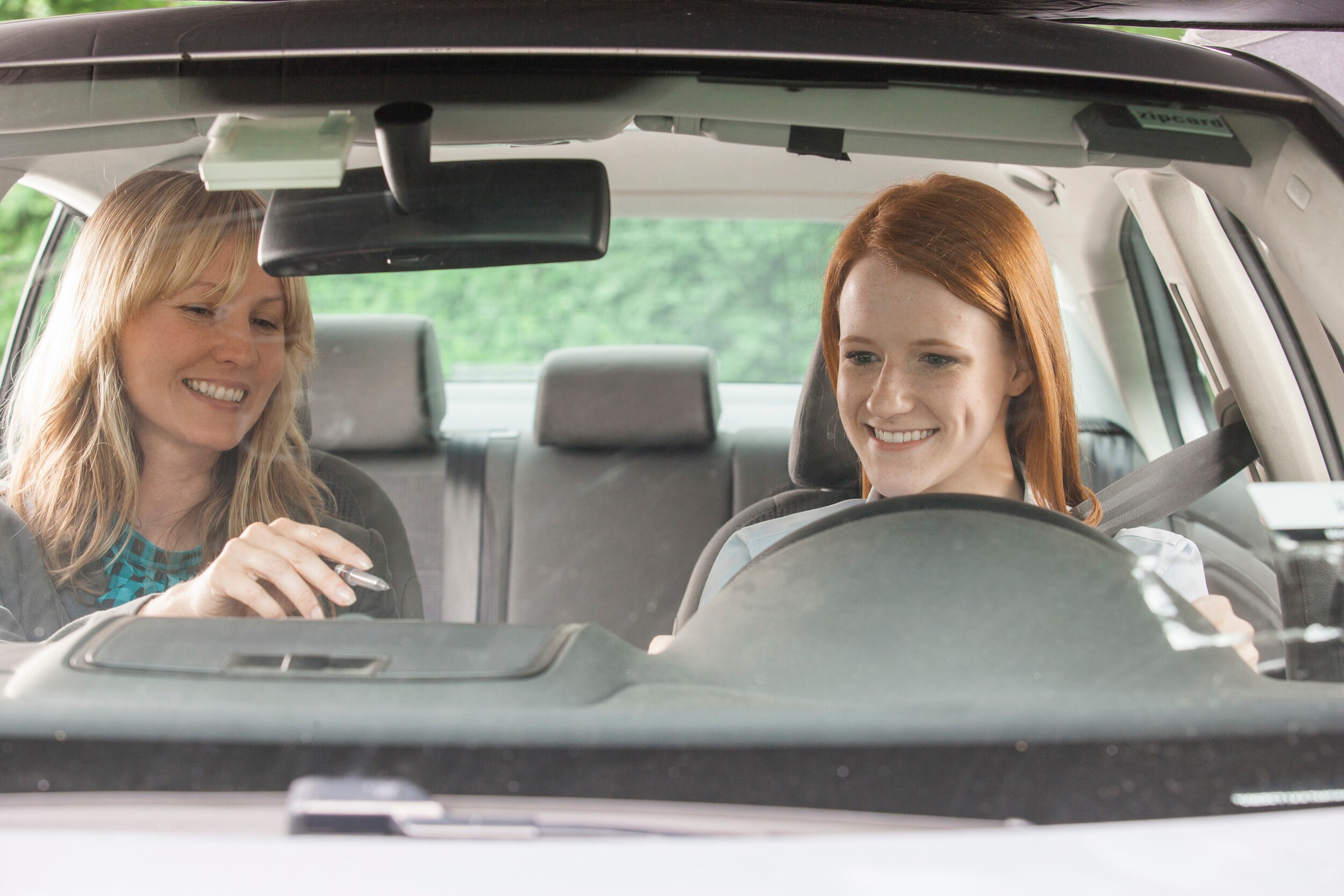 School is out, and with more young drivers and riders on the road it's the duty as parents to ensure they're set up for safety. Ford vehicles are designed to keep you and your kids safe, but it's never a bad idea to do an at-home check up on functions like seat belts, car seat fittings, bluetooth, battery health, and braking. The more we can help your Ford run like new, the safer you and your kids are whether they're in the driver or the passenger seat. Let our service professionals at Borgman Ford complete a full care tune-up to make sure you and your kids are safe this summer season!
Seat Belt Safety
If you own a 2019 Ford Ranger, the latest safety feature called Belt Monitor does it all for you: lets the driver know which passenger isn't buckled in, an if there is a faulty belt, you'll know right away. While many other 2019 Ford models will begin to sport this helpful feature, the older models require standard checks. Before you hit the road or loan your car to your teenager, make sure all the seatbelts are working; and if you're the driver, make sure everyone is buckled before leaving the parking lot. If your seatbelts aren't performing properly or locking tightly, we're happy to fix it!
Car Seat Checks and Fitting
All Ford vehicles are designed to support car seats for kids of all sizes. If you're transporting precious cargo, it's important that your vehicle supports and secures your child's seat. According to Safe Kids Worldwide, nearly 70 percent of car seats are improperly installed, which means it's worth the research. Visit safekids.org to find a carseat inspector if you're using an passed-on carseat; once you know it's in tip-top shape, make sure you know how to install it in your Ford. We're happy to help!
Battery Health
This is simple and straight forward — if you're heading on a road trip or loaning your car to those in your family, make sure the battery is working properly to prevent any unfortunate situations. Summer weather means longer driving days, which increases your battery use. We're happy to take a look at your battery life and recommend a replacement if necessary. Either way, secure a battery pack to keep in your vehicle for those unexpected moments. These battery packs can jump your car and charge your phone in case of an emergency!
Bluetooth Enabled for Hands-Off Driving
We know it's important to stay connected, which is why Ford has innovations that make it easy for you to stay in the know while on the road. Teach your kids how to set up bluetooth connections and make sure you provide the appropriate accessories to reduce the chances of them using their phone and texting while on the road. With technology that synchs your phone to the car, there's no excuse for distracted driving.
Brake Inspection and Service
Ensure your brakes are performing well with a free brake inspection at Borgman Ford service center. From brake pads to rotor and drum checks, it's important to have everything working well before handing your vehicle off to a new driver.
Check off each of the safety to-dos above and your kids are ready to ride. Your Borgman Ford service specialists are eager to assist in ensuring your family is as safe as possible on the road.
Schedule an appointment
today and remember to check our monthly
service specials
to snag deals on brakes, tires, batteries and more! We look forward to serving you.