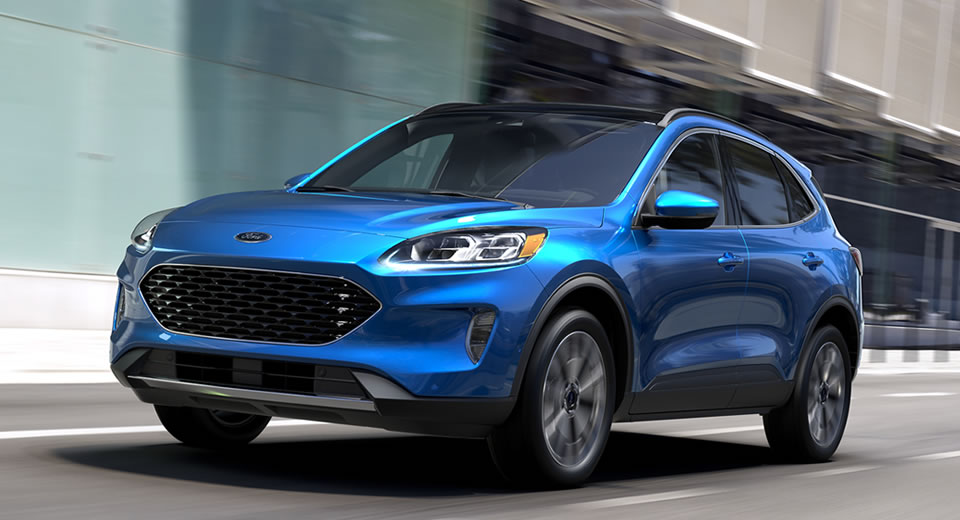 Ford Will Pay The First 3 Months and Allow Deferment of 3 Months Payments for Eligible Customers
Borgman Ford has been tracking the COVID-19 outbreak in Grand Rapids and West Michigan carefully. One of the most devastating aspects of the social-distancing policies in effect is the numerous people out of work due to temporary or permanent layoffs.

That's why we were so pleased to hear that in an unprecedented move, Ford has offered to cover the first three loan payments and allow the deferment of another three payments for borrowers who qualify. This allows people who need a new vehicle but find themselves in a tight spot to shop worry-free and drive home the vehicle they need for daily life - without making a single payment for six months.

There are a number of other things Ford is doing for dealers and existing customers as well. If you've financed through Ford Credit and aren't sure you can make your loan or lease payments, you can get help by visiting AccountManager.Ford.com. As always, if you have any questions, please feel free to Contact Us at Borgman Ford - we're happy to assist you.

Ford just issued a press release detailing their new "Built to Lend a Hand" program, and we encourage our friends in West Michigan to take a look at some excerpts below. You can read the full article by visiting Media.Ford.com.
Ford Launches New 'Built To Lend A Hand,' Providing New Car Buyers Peace Of Mind With Up To Six Months Of Payment Relief
Ford Motor Company is offering eligible new car buyers up to six months of payment relief under a new "Built to Lend a Hand" program developed with its dealers.

This week, Ford met with dealers throughout the country, asking what they and their customers need most. The answer was clear – payment support for existing and new customers affected by coronavirus, plus tools to help serve their customers remotely.

Under the new program, Ford is offering up to six months of payment relief for eligible new car customers who finance through Ford Credit. Ford will pay for three months and customers can defer for up to three months for a total of up to six months. The program is for those purchasing new 2019 and 2020 model year vehicles, excluding 2020 F-Series Super Duty.

"Our dealers are incredibly connected to their communities," said Kumar Galhotra, president, North America. "They're willing to lend a hand by doing whatever it takes to help our customers in this time of need."

Ford's Built to Lend a Hand initiative comes on the heels of a well-received Ford Credit program announced Monday, which allows existing U.S. customers affected by coronavirus to call Ford Credit and discuss options if they are having payment difficulty.

?The website for the Ford Credit program is http://www.fordcreditsupport.com/ or customers can call a special hotline at 1-800-723-4016.

Read the full article by visiting Media.Ford.com.