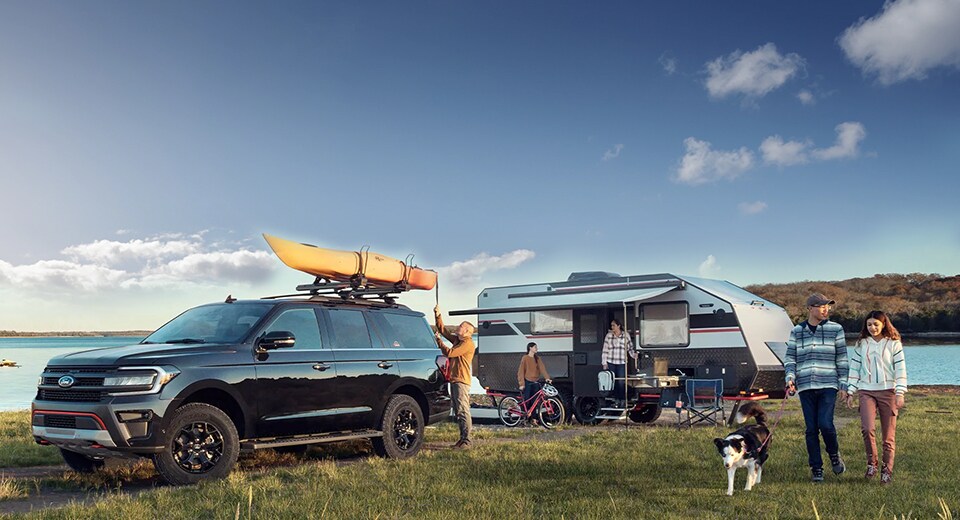 At Borgman, we know the West Michigan summer is best enjoyed with a boat, camper, ATV, dirt bikes, and more. While getting out of town and enjoying the warm weather is great, making sure you tow your trailer safely is important too.
Take a look at our revised towing guide for a quick primer on what to do and not do, then head to the Borgman Service Center for a pre-vacation checkup or to have towing equipment installed!
2022 Towing Guide for West Michigan Adventurers
Before Hitting The Road: If you're reading this in preparation for towing for the first time, it's worth visiting Borgman to ensure your vehicle is properly equipped. We will make recommendations about which parts will be necessary to tow your trailer or camper safely, then order the parts for you and install them as soon as possible. That way, your vehicle spends less time in the shop and more time out on the road, and you're towing with confidence. To see what parts are available for your vehicle and the current pricing, visit Accessories.Ford.com.
Finally, even if your vehicle is properly equipped and you're a towing veteran, getting a quick checkup before setting out is critical for everyone's safety and prolonging the life of your vehicle. Take a look at our Service Specials and Schedule An Appointment today.
Weight Distribution
For the best braking and handling performance, your vehicle's load must be properly distributed - keeping the center of gravity as low as possible. Approximately 60% of the allowable cargo weight should be in the front half of the trailer, and the rest in the rear (consult limits of tongue load or king pin weight!) The load should be balanced from side to side too and must be firmly secured to prevent shifting during cornering or braking.
Backing Up With A Trailer
If you've never done this before, you might want to get some practice in before needing to do it "out in the wild." All you need to do is back up slowly, and have someone help you by standing behind the trailer guiding you in. Put one hand at bottom of the steering wheel and move it in the direction you want the trailer to go. Make small steering movements - the trailer will move more than you'd expect. Remember, you can always go forward to readjust or start over. Backing up a trailer can be tricky!
Braking
Remember, your vehicle is going to be heavier so it'll take longer to stop. Some Ford Vehicles equipped for towing will include electronic braking assistance for your vehicle and your trailer if it has brakes, but it's still good practice to drive more defensively. Allow more space between you and the vehicle in front of you to give yourself time to stop safely.
If your trailer starts swaying, the easiest way to correct it is to gently speed up. If that's not helping and your vehicle is equipped with electric brakes and a brake controller, activate the trailer brakes with the brake controller by hand. Do not apply the tow vehicle's brakes as this can make things worse.
Towing On Hills
Downshift the transmission to assist braking when going down steep hills and to increase power (reduce lugging) when climbing hills. With the Ford TorqShift® transmission, simply select tow/haul mode to automatically eliminate unwanted gear search when going uphill and help control your vehicle speed when going downhill.
Parking With A Trailer
Whenever possible, vehicles with trailers should not be parked on a hill - even on a slight incline. If it can't be avoided, you can place wheel chocks under the trailer's wheels, following the instructions below:
Apply the foot service brakes and hold
Have another person place the wheel chocks under the trailer wheels on the downgrade side
Once the chocks are in place, release the brake pedal, making sure the chocks will hold the vehicle and trailer
Apply the parking brake
Shift automatic transmission into park, or manual transmission into reverse
With 4-wheel drive, make sure the transfer case is not in neutral (if applicable)
Acceleration And Passing
The added weight of the trailer can dramatically decrease the acceleration of the towing vehicle - exercise caution. When passing a slower vehicle, be sure to allow extra distance. Remember, the added length of the trailer must clear the other vehicle before you can pull back in. Signal and make your pass on level terrain with plenty of clearance. If necessary, downshift for improved acceleration.
If you'd like to read our other, more expansive version of this guide, click here.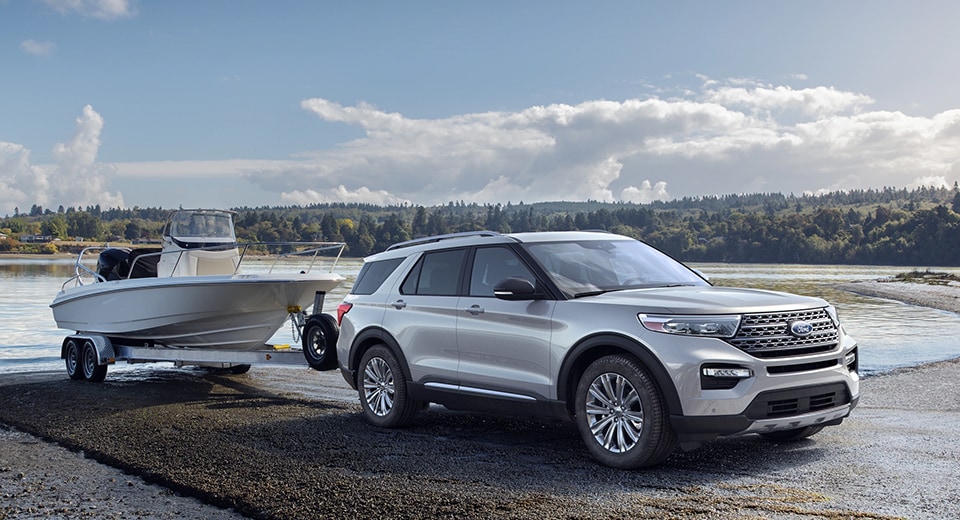 ?
Towing Something This Summer? Visit The Borgman Service Center First!
Safety should be your number one priority when towing. While driving defensively and being more aware of your surroundings is critical, making sure your vehicle is ready and capable is equally important. The Borgman Service Center will ensure your engine, tires, brakes, and more are all in good condition, see that your fluids are topped up, and make sure your towing equipment is working properly.
If your vehicle needs any new equipment or upgrades before towing something large like a camper, our team can help you with that as well. We'll help you make informed decisions, and install these parts to exact specifications.
Schedule Your Appointment Online here and take a look at our latest Specials for savings on the services you need. Come see why we're the Best in the West!