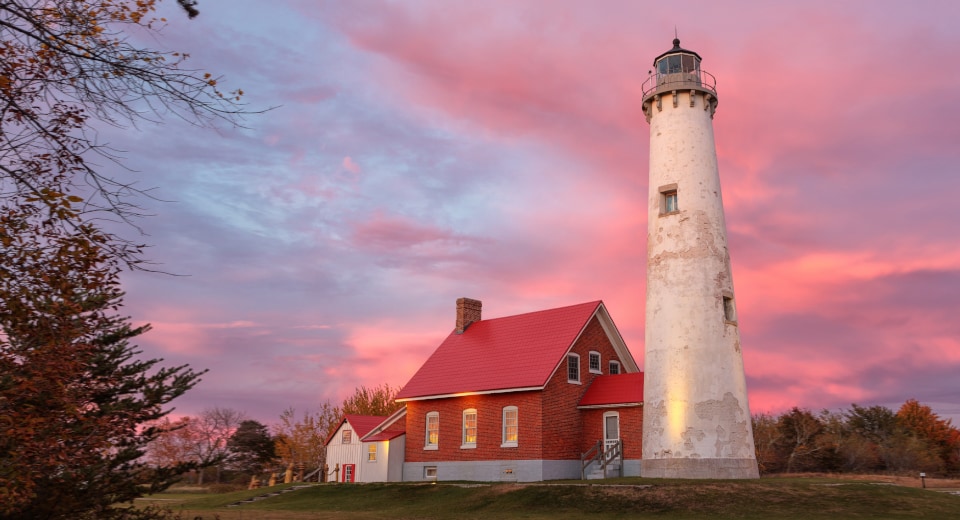 As the seasons change, Michigan's sprawling forests erupt in brilliant displays of red and gold. If you're taking to the highways this fall to enjoy the changing leaves with your family, we've pulled together some of the best places in Michigan to take in the views.
Of course, ensuring your vehicle is ready is key to a successful trip. Whether you need an oil change, tire rotation, or just a general checkup, the pros at the Borgman Service Center are here to help you travel safely. Use our easy Online Scheduler then take a look at our latest Service Offers to get ready to explore.
The Leelanau Peninsula & State Park
M-22 along the Lake Michigan lakeshore is absolutely breathtaking in autumn. At places, you can see Lake Michigan from the road, but most of the way is canopied by forest-capped rolling hills. The route starts near Manistee among the fruit trees and roadside produce stands before approaching the dramatic hills and blazing colors of the Sleeping Bear Dunes National Lakeshore. Keep following until you reach Leland, a small coastal town between the Big Lake and Lake Leelanau.
If cycling is your thing, you'll find plenty of opportunities near Northport, MI. M-22 provides the twists and turns you'll be sure to enjoy before veering southward along the Leelanau Peninsula's eastern shore on the way toward Traverse City.
8 miles off of M-22, a wooded M-201 brings you to Leelanau State Park near Northport. The park is surrounded on three sides by Lake Michigan, granting colorful hiking trails, surf-washed beaches, and the brilliant white 1858 Grand Traverse Lighthouse. If you're looking for a destination to travel to up north, this is one of the best.
The Blue Star Highway
Michigan's favorite warm-weather retreat, the Lake Michigan Lakeshore, transforms into a riot of color in the fall. If you follow Lakeshore Avenue south from Grand Haven, you'll be traveling through a tunnel of colorful maples and poplars. In Holland, the Blue Star Highway features sweeping curves that appeal to Sunday drivers, motorcyclists, and anyone in love with sweeping rural landscapes. The journey concludes with the cool sands and Lake Michigan vistas of St. Joseph's Lookout Park.
Alpena & Tawas City
It's easy to overlook Michigan's "Sunrise Coast," but along the Lake Huron shore, the brilliant autumn foliage gives reason to slow down. Lakeside towns brighten with color and bright hardwoods offer a lovely backdrop to rocky beaches and romantic lighthouses. In Tawas City, take a quick detour out to sandy Tawas Point State Park to see Lake Huron's powerful whitecaps and visit the elegant white Tawas Point Lighthouse. Then follow US-23 along the Lake Huron shore, through coastal villages that slow down with the cool of autumn.
In Au Sable, lace up your boots and hit the Shore to Shore Hiking Trail to enjoy the vivid colors of maple and poplar trees and the pleasure of crunching leaves underfoot. In Harrisville, feast on a beachside picnic or detour to the towering white-and-red lighthouse at Sturgeon Point. Finally, in Alpena, catch one last look at powerful Lake Huron from Thunder Bay.
Old Mission Peninsula
Old Center Road, or M-37, winds up the center of Old Mission Peninsula, a thin strip of land that leads into Grand Traverse Bay. This route twists and turns over rolling hills of tidy, golden-hued vineyards and hardwood stands, all backed with views of sparkling Lake Michigan. Look for opportunities to buy locally-grown apples and pears or stop at one of a dozen wineries occupying Old Mission, including award-winners Brys Estate, 2 Lads Winery, and Chateau Grand Traverse.
For even more destinations, visit Michigan.org.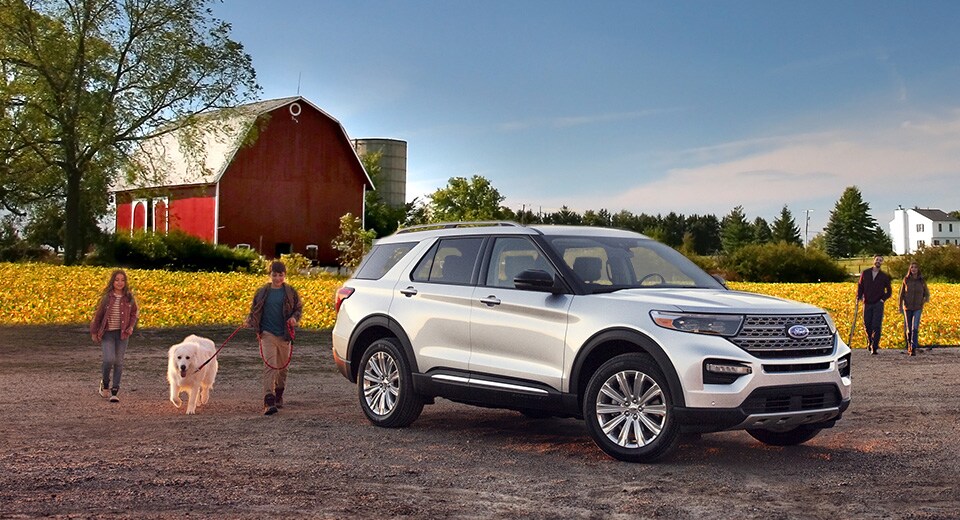 Ready to set out on your next adventure? Let the pros at the Borgman Service Center ensure your oil changes are up to date, your engine, tires, brakes, and other components are all in good condition, and that your vehicle is ready for a successful trip!
Schedule Your Appointment Online here and take a look at our latest Specials to save on the services you need. Come see why we're the Best in the West!