The long-awaited return of the legendary Ford Bronco is upon us, and Borgman Ford is here to help West Michigan adventure-seekers be among the first to drive one when they arrive in Grand Rapids.
While we've been expecting the New Bronco to be one, ultra-capable off-road SUV, Ford surprised everyone with the announcement that the Bronco is actually a family of SUVs, a rugged 2-Door, a spacious 4-door, and a stylish Sport model. Each has their own unique features and specs to accommodate different types of adventures.
Pre-Order Your Ford Bronco with Borgman Today!

Bronco: Ford's New Built-Wild Outdoor Brand
Built Wild, Ford's new brand introduced for the Bronco family, stands firm on three principles: Extreme Durability, Capability, and Innovative Design. Though these three vehicles are designed for different types of West Michigan adventuring, they all have these same three traits.
Built Wild Extreme Durability Testing: To make sure each member of the New Bronco Family is ready for the toughest adventures, Ford has rigorously torture-tested each model. This testing is even more abusive than the tests undergone by other Ford vehicles. It includes thousands of hours of lab, Ford proving ground, and real-world testing in harsh climates to push the Bronco to its absolute limits, then strengthen them.
Built Wild Capability: Members of the New Bronco family of SUVs give West Michigan adventure-seekers the confidence to go over any type of terrain. Thanks to standard 4x4 and a terrain management system and architectures exclusive to the Bronco family, you're free to take on whatever the West Michigan wilds can throw at you.
Built Wild Innovative Design: A smart, modern blend of today's design features and the Bronco's proud off-roading heritage, the new Bronco family of vehicles offer new, unseen levels of personalization and attractive features for novices and expert off-roaders alike. Speaking of which, innovations under the hood and in the cabin make off-roading more accessible for beginners and give seasoned adventurers tools to push on further than ever before.
Watch The Reveal & Reserve Your New Ford Bronco at Borgman Ford in Grand Rapids, MI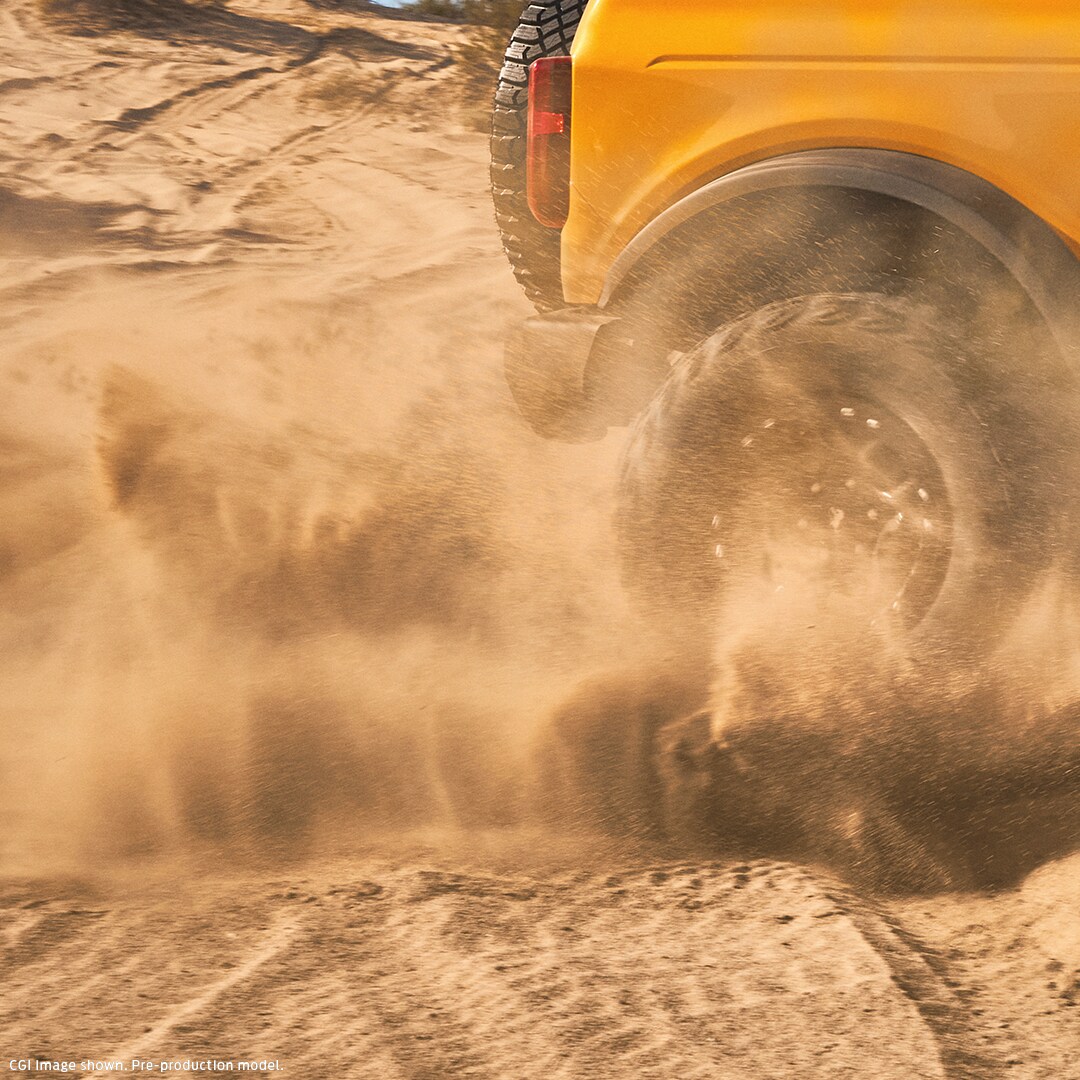 Borgman is just as excited as West Michiganders about the return of the Ford Bronco, as this is the first time it's been available since 1996. We're even more excited that Ford is giving adventurers choice, both in which Bronco best suits their lifestyle and a number of customization options within each, making their Bronco truly theirs. 
Ford will reveal the three new members of the Built-Wild Bronco Family on July 13th at 8 p.m. EST. You can tune in live on ABC, Nat Geo, or ESPN to get your first look at the New Bronco SUVs, with preorders opening up immediately after. You can preorder yours with just a $100 refundable deposit and your FordPass account. However, Borgman Ford is here to help you every step of the way, whether that means making informed decisions about which Bronco to order, which features you'll need for your typical adventure, or setting up your FordPass account. 
We'll be posting all the latest updates about the Ford Bronco Family on
our blog,
so keep an eye out for the latest updates. Come see why Borgman is the Best in the West!
Sales Hours
Monday

9:00AM - 8:00PM

Tuesday

9:00AM - 6:00PM

Wednesday

9:00AM - 8:00PM

Thursday

9:00AM - 6:00PM

Friday

9:00AM - 6:00PM

Saturday

9:00AM - 4:00PM

Sunday

Closed
Make an Inquiry